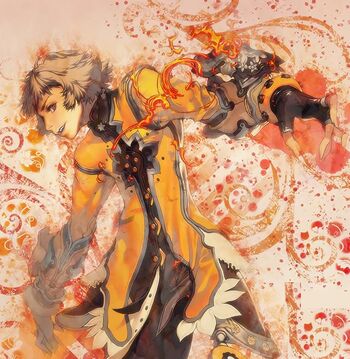 Kairan Dorian is a High ranked Noble Son of Rivain in
Magic's Blade
and is the host of Toth and Urthmiel's First Son: Ukobach - Old God Lord of Hellfire, Kairan is therefore the Spiritual Son of Quitch and Flemeth whom he grudgingly recognises, Kairan has magic abilities similar to
Deren Frethor
except that Kairan is a Fire Mage of incredible power.
Appearance
Edit
Personality
Edit
Physical Appearance
Edit
Biography
Edit
During Magic's Blade
Edit
Equipment, Powers and Abilities
Edit
Relationships
Edit
Ad blocker interference detected!
Wikia is a free-to-use site that makes money from advertising. We have a modified experience for viewers using ad blockers

Wikia is not accessible if you've made further modifications. Remove the custom ad blocker rule(s) and the page will load as expected.